At On The Fence Repairs, we specialize in providing top-notch fence repair services in Roseville, CA. With years of experience in the industry, we have built a reputation for delivering reliable and high-quality fence repair solutions.
Why Choose Our Fence Repair Services?
Our team of skilled professionals takes pride in their ability to breathe new life into damaged fences. We understand the value that a well-maintained fence adds to a property, both aesthetically and functionally. Here's why you should choose us for your fence repair needs in Roseville:
Quality Workmanship: Our team pays meticulous attention to detail, ensuring stability, longevity, and outstanding results for your fence.
High-Quality Materials: We use only the best materials to ensure your fence's strength and functionality, ensuring its durability and longevity.
Customer Satisfaction: With an unwavering commitment to customer satisfaction, we strive to exceed our clients' expectations with every project.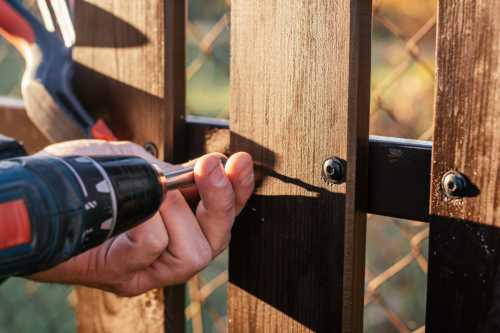 Our Fence Repairing Process
Our fence repair process is designed to deliver the best results while causing minimal disruption to your property. Here's what you can expect when you choose our fence repair services:
Assessment: We start by assessing the damage to your fence and recommending the best repair solutions.
Detailed Quote: We provide a detailed quote with a fixed price, ensuring transparency and clear expectations.
Repair Work: Our team carries out the necessary repairs, restoring your fence's beauty and durability.
Final Inspection: We conduct a final inspection to ensure the quality of our work and your satisfaction.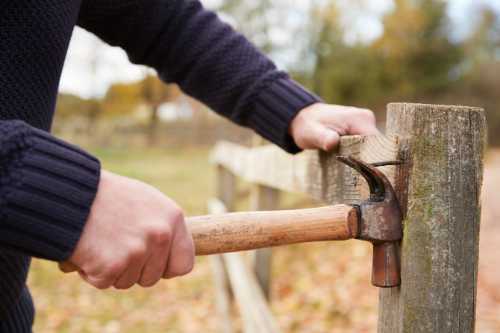 Contact Us for Your Repairs
What types of fences do you fix?
Our Fence Repair services cover a wide range of fence types, including wood, vinyl, chain link, and wrought iron fences. No matter the material or design of your fence, our team has the expertise to handle it.
How quickly can you fix a fence?
The timeline for a  Fence Repair project varies depending on the extent of the damage and the type of fence. However, we strive to complete most repairs within a few days to minimize any inconvenience to our clients.
Do you offer emergency fence repair services in Roseville?
Yes, we understand that some situations require immediate attention. Our Fence Repair team is available for emergency services in Roseville to ensure the safety and security of your property.
What is the cost of fence repair in Roseville?
The cost of our fence repair services in Roseville depends on several factors, including the type of fence, the extent of the damage, and the materials needed for the repair. We provide a detailed quote before starting any work to ensure transparency.
Why should I choose your company for fence repair?
Choosing our Fence Repair services means you're opting for quality, reliability, and excellent customer service. We use high-quality materials, offer detailed price estimates, and have a strong commitment to customer satisfaction.
You can also check our owner Matt McSwan's  Home Advisor Page for Customer Reviews that show the determination to satisfaction of our clients.
How do I know if my fence needs repair or replacement?
Our Fence Repair team can assess the condition of your fence and recommend whether a repair or replacement would be the best solution. Factors we consider include the extent of the damage, the age of the fence, and the cost-effectiveness of each option. Fence Restoration is another option that we offer as well. Get a quick quote to find out how we can help.
Do you provide a warranty for your fence repair services?
Yes, we stand behind our work. Our fence repair services in Roseville come with a warranty, which is incorporated in our written bid proposal. We believe in the quality of our work and want to ensure our clients' peace of mind.